Moving Emails Out Of Hotmail/Outlook Junk Folder
Adding sender email address (or domain) to the Safe Sender List.
1. Open your browser (IE, Firefox, Chrome, etc.) and go to www.MSN.com.
2. Click on "Sign in" (upper right).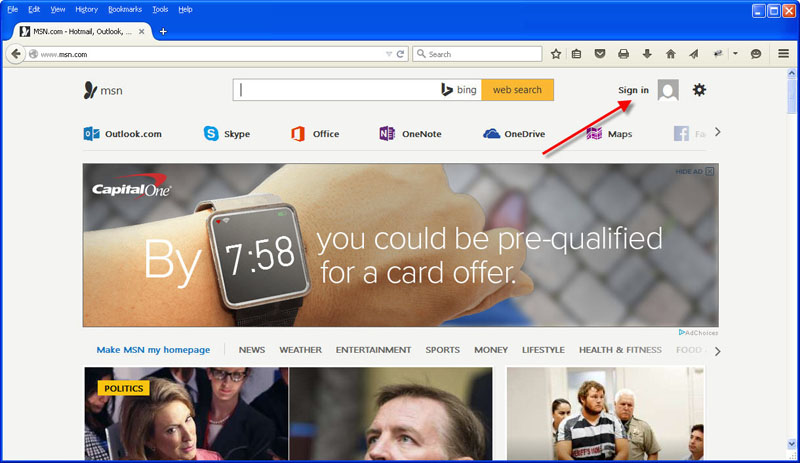 3. Enter your Hotmail or Outlook email address in Microsoft Account box and enter your password. Click SIGN IN.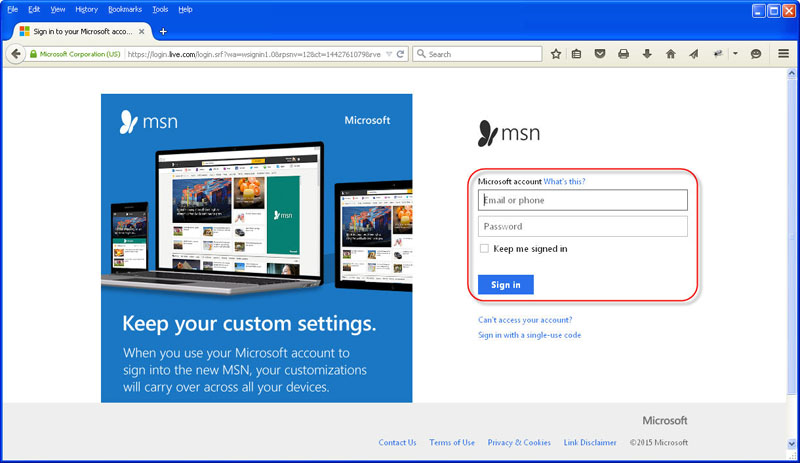 4. Click on OUTLOOK.COM or HOTMAIL (upper left).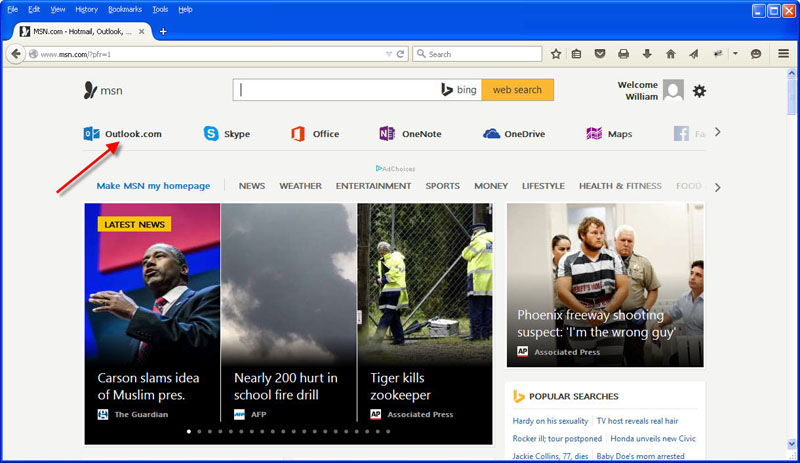 5. Click on the GEAR icon located to the left of your name (upper right of screen).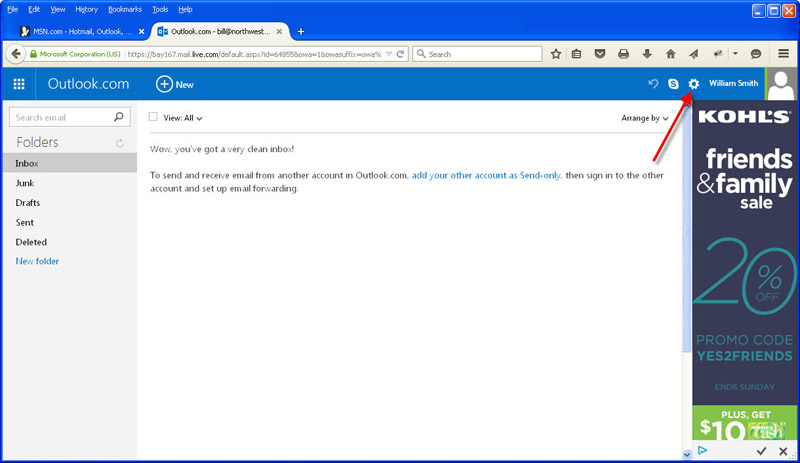 6. Check on OPTIONS.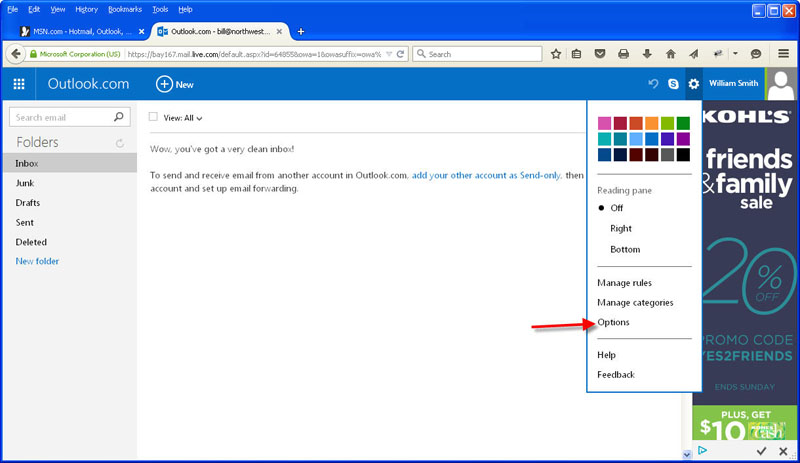 7. Click on "Safe and blocked senders".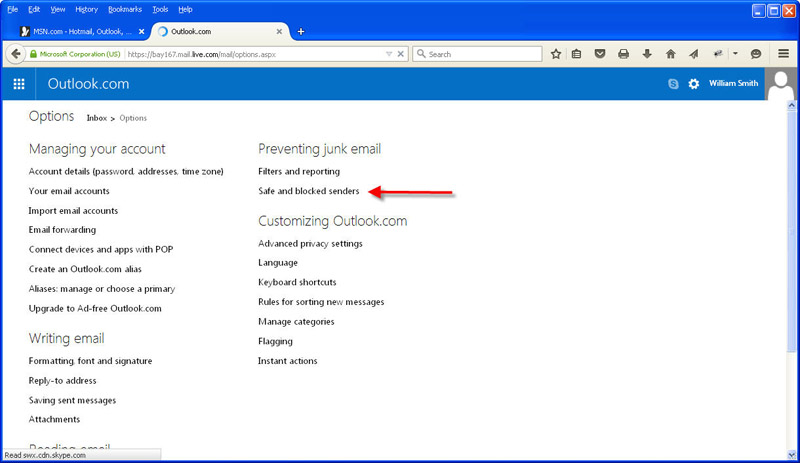 8. Click "Safe senders".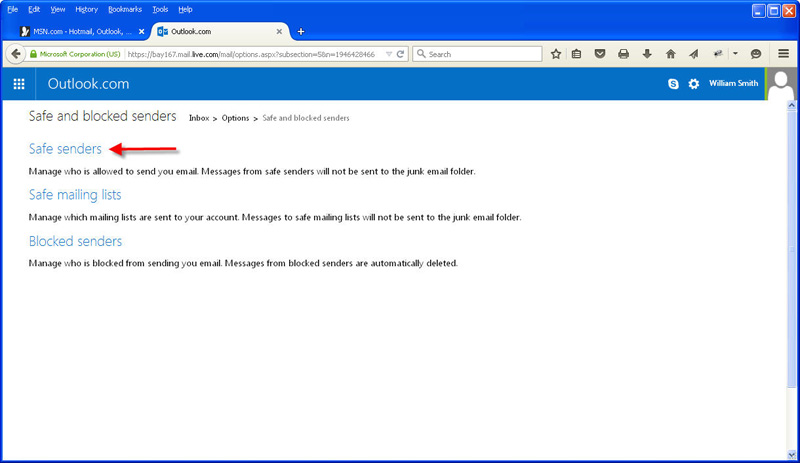 9. Enter in the sender email address or domain and the click "Add to list".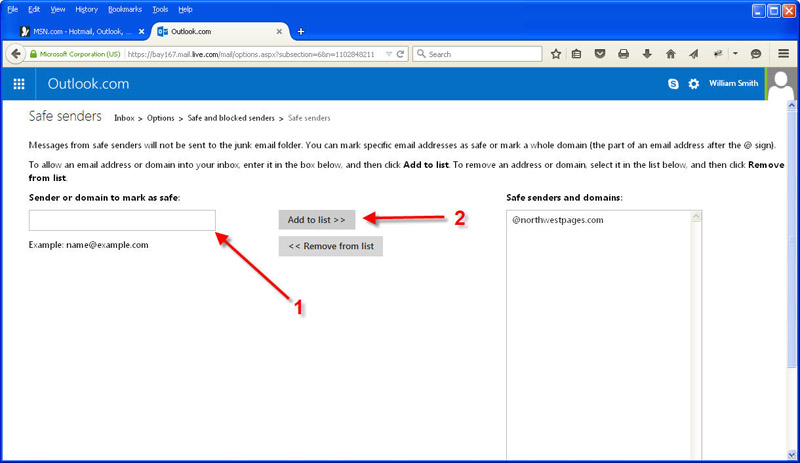 10. To log out simply click your name/email address and click "Sign Out".