Bill's Pinochle Game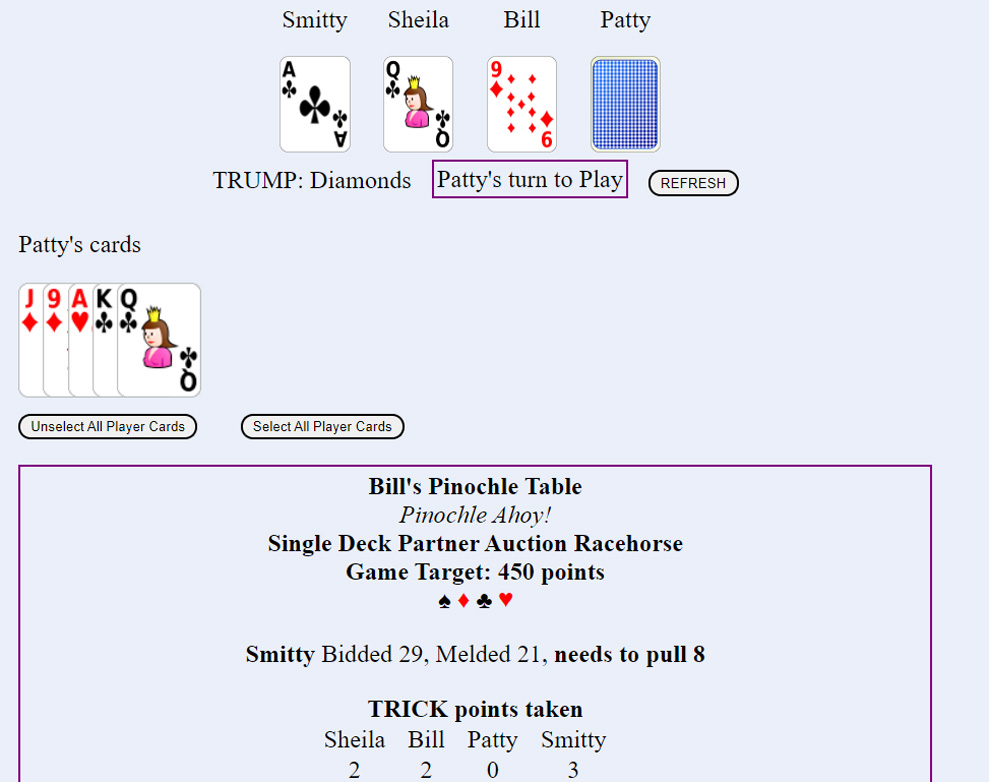 COMING SOON. This card game is scheduled to be released summer 2022.
Fun card game played online by 2, 3, 4, 5, or 6 people. Choose Single Deck or Double Deck standard Pinochle, or try 5 Card Pinochle, 6 Card Pinochle, or 7 Card Pinochle. Play partners or Cut-Throat (non-partners). Choose to pass cards between partners, or to use a Kitty for Cut-Throat. Choose whether players must follow suit, whether players must play Trump if unable to follow suit, and whether players must win trick if possible. Choose bidding auction, as well as Bid or Bunch, and Shoot the Moon. Choose Meld and Trick scoring values. Scoring is automatic. Players can choose which cards to meld, or they can use auto-meld feature. COMING SOON See details here.